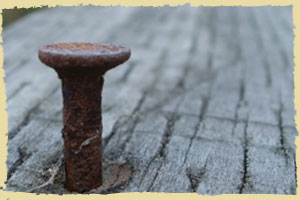 Heritage Kept Alive By Bendigo's Youth
The Bendigo Goldfields Bush Poets (BGBP) annual Rusty Nail Bush Verse Festival for primary school students will be held on Wednesday August 23rd, commencing at 12 noon, at the Lockwood Primary School Hall. There will also be a written competition. Written entries need to be in by Wednesday 16th August.

The co-ordinator Sally Rule , Principal of Lockwood Primary School is expecting a great turnout as students pit their talents in a performance competition.
The emphasis is on students to have a go and have a fun day at the same time. Students from any primary school are eligible to enter and there is no fee. Though most competitors will recite their poem, it is okay to read your poem.
In the performance sections there are two categories, original poem, and non-original poem. Students may enter one category or both and sections are graded from prep through to grades 5/6. There are no entry fees and great prizes for the winner of each section.
The entries need to be in the form of rhyming verse and the emphasis is on Australian bush verse following in the steps of 'Banjo Paterson' and Henry Lawson. Written entries must be received by Wednesday 16th August. Performance entries close Monday 21st August.
There will be some entertainment throughout the event.
The proceedings commence at 12 noon. The Lockwood parents club will be catering so drinks and scrumptious snacks will be available.
Flyer & application forms:
Rusty Nail Flyer - Click Here
Written Poem Entry Form - See contact options on flyer
Original Performed Poem Entry Form - See contact options on flyer
Non Original or Other Performed Poem Entry Form - See contact options on flyer
Students may enter by completing the entry form(s) above or phoning Lockwood Primary School (03) 5435 3224. Note closing dates for written and performance entries.
For further information phone Lockwood Primary School on 5435 3224 or Geoffrey Graham on 5446 7104.