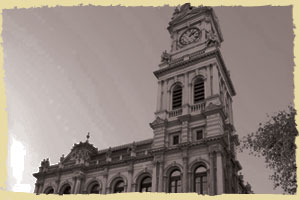 G'day,
Welcome to the Bendigo Goldfields Bush Poets website.
Our association is dedicated to the promotion of Australian bush poetry, Australian song and music, also yarn-spinning.
Many people think bush poetry is restricted to the works of A.B. 'Banjo' Paterson, Dorothea Mackellar, Henry Lawson and others of their era. A part of Australia's history not relevant to the 21st century.
Such is not the case. Bush poetry is thriving throughout Australia, especially in country areas. There are currently three generations of talented writers and performers of rhyming verse; young, middle-aged and old.
They have followed on from those who filled the void that existed after the
passing of so many fine poets of our pre and post Federation eras.
Need convincing? Then attend one of our gatherings or any of the many major festivals and competitions that are held regularly in Victoria and interstate.
We have 6 gatherings or concerts, each year in Bendigo and assist the Lockwood Primary School in conducting the annual Rusty Nail Bush Verse Festival for Primary School students.
Follow our website and others recommended on the Links page for more information.
The BGBP is a friendly 'down to earth' association run entirely by volunteers. Enquiries welcome.